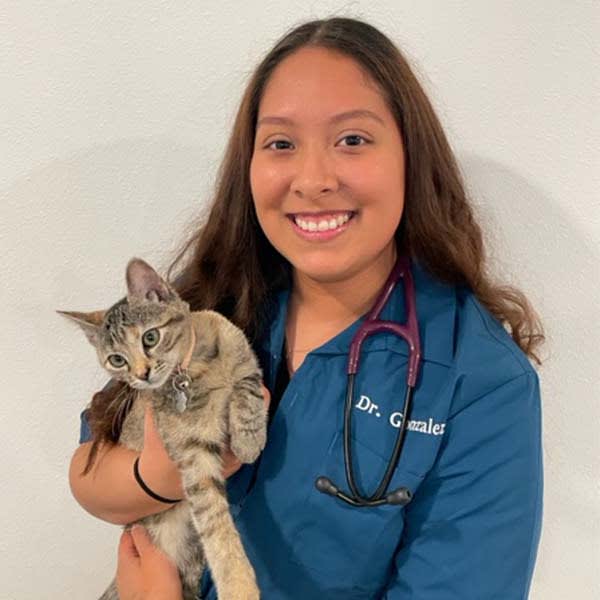 Dr. Ireland Gonzalez
The newest member of the Altas Palmas team, Dr. Gonzalez, grew up in San Benito and is a recent graduate of the Ross University School of Veterinary Medicine. She completed her clinical rotation at Oklahoma State University, where she spent the year caring for pets and farm animals.
Dr. Gonzalez has a passion for internal medicine and clinical pathology and was driven to become a veterinarian by the belief that all animals deserve the same kind of love and care as their humans.
In her free time, she loves exercising and spending time with her husband Jacob, her son Ryan, two kitties (St. Kitty & Stilly), and her pup (Lyla).