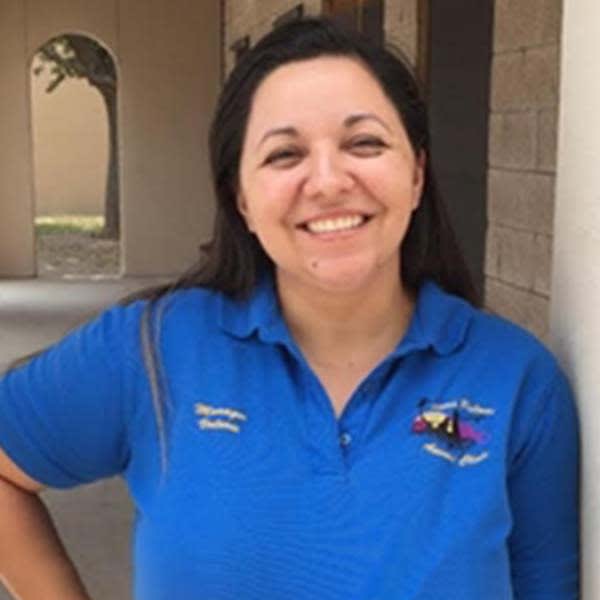 Valerie Doyle, Practice Manager
Valerie Doyle is an Army Veteran who served for 4 and a half years as a Combat Medic. She has worked in the medical field (human and animal) since 2000. She started her path working with animals by volunteering at the Corpus Christi Zoo. Valerie went on to work as a kennel tech in Corpus Christi, a Combat Medic in Germany and Texas, veterinary tech in Georgia, a CNA in Virginia, and a veterinary tech in Texas once again.  
Valerie joined the Altas Palmas Family in 2005. After working at Altas Palmas Animal Clinic for 5 years as a veterinary tech, she was promoted to Practice Manager. Valerie has a strong passion for learning new things, working with animals, and teaching our staff as well as providing education to our clients. During her free time, Valerie loves to spend time with her husband and 3 children, reading, and drawing.